Inspiring Room Makeovers – ORC Fall 2016
Hello and welcome back!  If you remember I shared my hall bath makeover last week as part of the One Room Challenge sponsored by Calling it Home. Well, let me tell you, I have been looking through some other designers rooms and I am floored.  I can't believe the talent among my blogging buddies.  Truly so cool.  I thought I'd share some of my favorite inspiring room makeovers with you guys in case you haven't seen them yet.   Prepare to be amazed. 

To kick off this roundup, I picked this super glamorous living room.  I love the black behind the white and the gold accents.  This is the kind of living room I could actually get on board with.
This is one that I'm probably most jealous I don't have.  I mean, a whole shed to work and relax in???  I would die.  The bright colors and farmhouse-y vibe make it the perfect work/play retreat.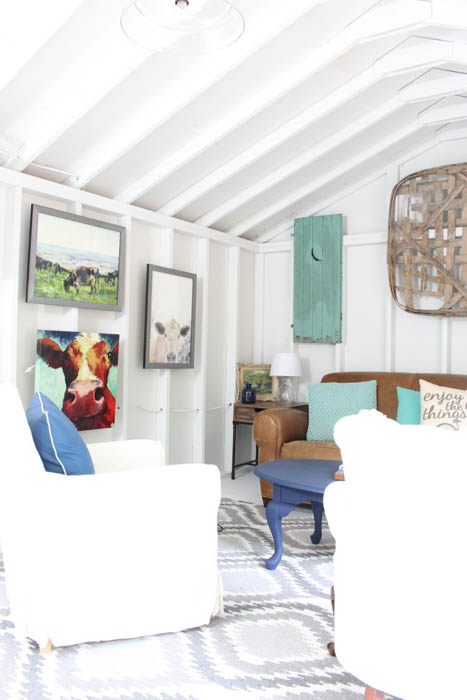 And if you need a workspace, but don't have a ton of rooms – mulit-purpose!  This Laundry Room/Office from Maria is great for a soft neutral feel.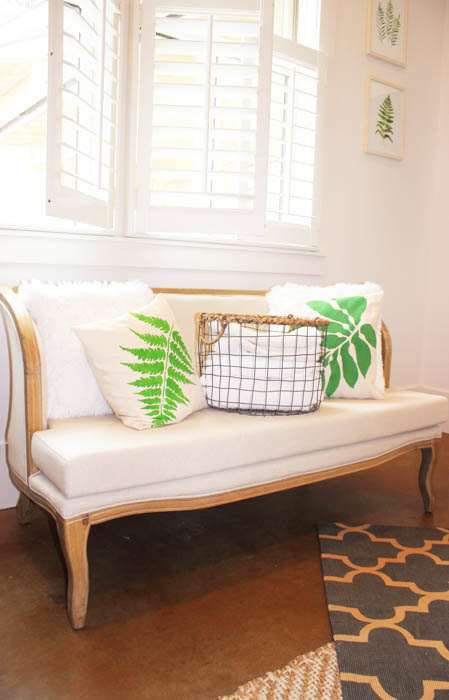 Or if you want to go bold,  you have to check out this space by my friend Brittany.  You know I'm digging those black walls and funky modern feel.  The rest of the room is fantastic as well.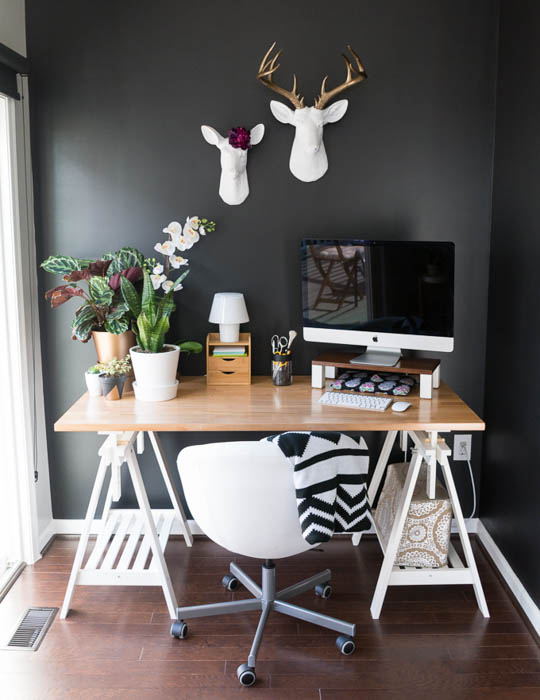 Speaking of multi-purpose spaces this one is totally eclectic and so cool.  This is my good friend Kim's space and we talked each other through this process.  I love the wallpaper (never thought I'd say that) and all that detail.

If you'd like to see more bathroom inspiration, you've got to check out Robin's powder room makeover.  She shows you how to do black and white with a more farmhouse-y vibe and she nailed it!

Somehow, someway Joy redid TWO bathrooms in this six weeks time.  I have no idea how she pulled that off, but they turned out so different and unique and funky.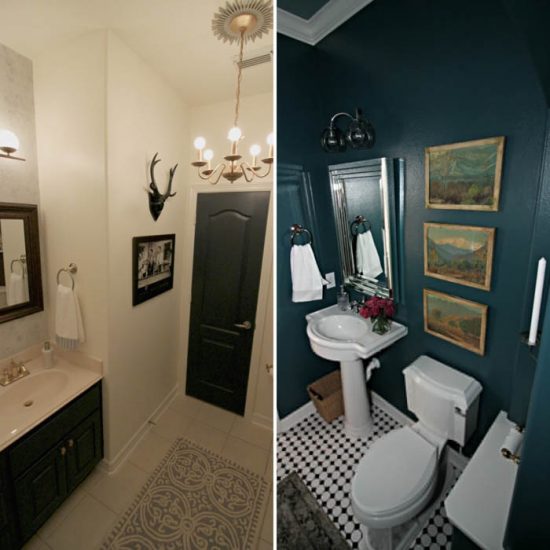 Sweet Parrish Place shows you  a great way to make a kids bathroom that doubles as a guest bathroom fun for each.  I love the non match-y shelves in here.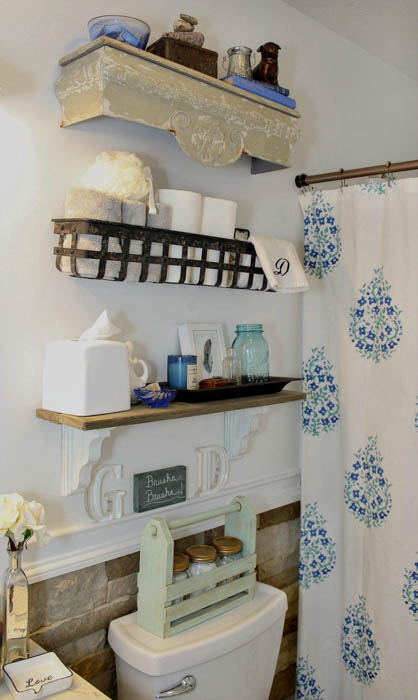 Speaking of kids, I've got some kids rooms that any little one would love to grow up in, included this super chic toddler's bedroom.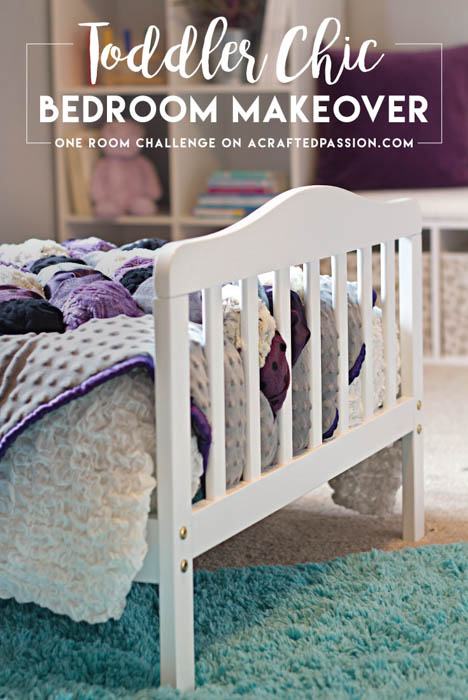 And for a small shared space, how super awesome is that hanging bed in this vintage girls room?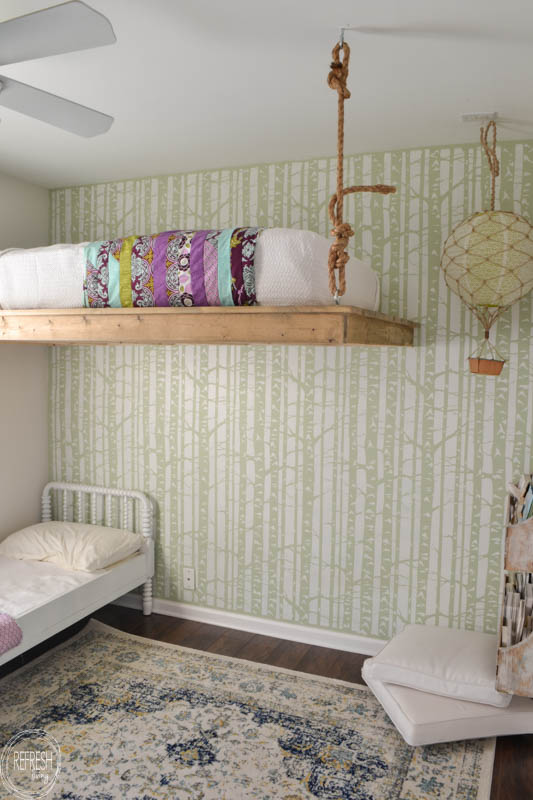 Or, if your girls are still super chic but a little older, check out this awesome teen hangout from my friend Amy.

Or if you need a little less girly teen room…HOW FREAKING COOL IS THIS room for a boy or girl???

And this super awesome and cool shared boys room.  I love the tent and the art station, swoon!!!

For a bit more grown up, but equally chic bedroom, the pops of color really turned this room around. Love the gold and blue together.

And for a completely different vibe, check out Bonnie's Farmhouse bedroom, where neutrals rule the roost.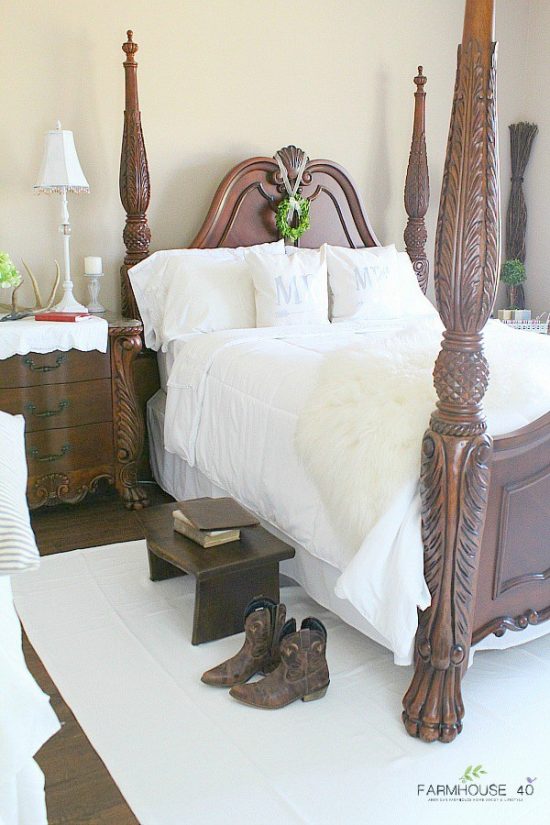 That's all I have for you today, but you can see hundreds of other inspiring room makeovers, completed in only 6 weeks, completed as part of the One Room Challenge at Calling it Home.
Thanks so much for stopping by!
April
Inspiring Room Makeovers – ORC Fall 2016
Pin for later!